The education is the most powerful weapon which you can use to change the world

Nelson Mandela (1918 – 2013)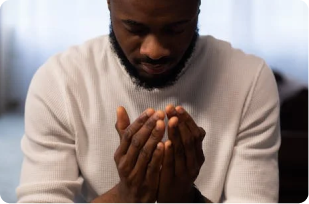 We know we need God's help in serving our brothers and sisters who are often extremely poor and live in some of the most dangerous environments in the world.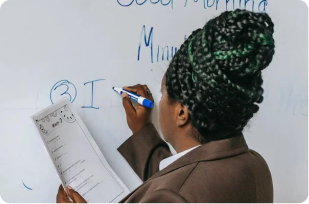 Get Involved With Alfalit
We need volunteers to help with every aspect of our organization. When we work together, we can change lives in ways never imagined.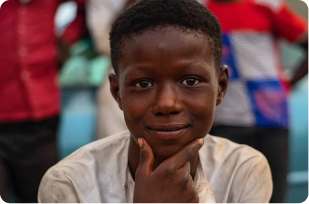 We do everything we can to minimize overhead costs so that we can maximize the programs we offer. When you make a donation to Alfalit, you are guaranteed that we will put your compassion to work effectively!
Check out our celebration of literacy.
Alfalit believes that Literacy is a fundamental right that changes lives. Since 1961, our grassroots-approach with in-country affiliate organizations has effectively reached those with the greatest needs. On average, 85% of all enrolled students graduate from Alfalit programs every year.
Available to students completing Literacy training. It provides the equivalent of a sixth grade education and encourages formal study. In many countries, thanks to alliances with the Ministries of Education, this certification is recognized and allows labor inclusion, reinforcing the self-confidence of our students.
Early Childhood Development
Our tiniest students learn basic skills like counting, colors and words. Students are better prepared to enter elementary schools and typically do better than their non-early educated counterparts.
Equivalent to a 3rd grade education, upon completion students have a 1,471-word vocabulary. They can read, write and complete basic math computations. Completion time: about 9 months.
Job & Vocational Training
Earning an income helps individuals, families and communities. This program provides skill-based training to adults who would otherwise be unemployable in the poor countries served by Alfalit.
Adult, non-English speakers gain the ability to use English with self-assurance in basic, everyday situations. In the United States, this helps our non-native residents become a part of the community in a quicker manner and contribute more to society as a whole.
We bring adult literacy, basic education, preschool, conversational English and job skills to people living in poverty. Alfalit believes literacy is a fundamental right for all individuals.
Alfalit Conversational English Students
Adult Students (74% Female)
Trained Volunteer Teachers
Updated data of the year 2022.
Janet Helbig, aged 33, is a graduate of the adult literacy and vocational skills programs. She is now an entrepreneur and we couldn´t be prouder.
She started our course in January of 2016 and received her certificate in June of thet same year. Rosena Peltreau now feels like a well-rounded young woman.
Mrs. Vilma was unable to read or write. She now feels empowered to help her neighbors and wants to complete the third phase of the literacy program.
Alfalit earns coveted 4-star rating from Charity Navigator
Our strong financial health and commitment to accountability and transparency have earned us a 4-star rating from Charity Navigator, America's largest independent charity evaluator.
Alfalit International's rating and other information about charitable giving are available free of charge on charitynavigator.org. More detailed information about Alfalit International's rating is available to Charity Navigator site visitors who become registered users, another free service.
Most people know that illiteracy causes poverty, but they do not know how to stop this vicious cycle. Alfalit International provides literacy and educational programs to the poorest and neediest populations around the world. Thanks to the support of our donors and volunteers, Alfalit International has helped over 8 million people learn how to read and write, in their own language, through our life-changing programs.
Just $14 a month can help provide basic literacy skills
Alfalit International is recognized by USAID as an organization committed to providing educational and literacy programs in the hardest-to-reach areas of post-conflict countries.
Make a difference in the lives of children and adults in the United States and beyond. Alfalit's free literacy and educational programs help enable women to build a better future for themselves and their families.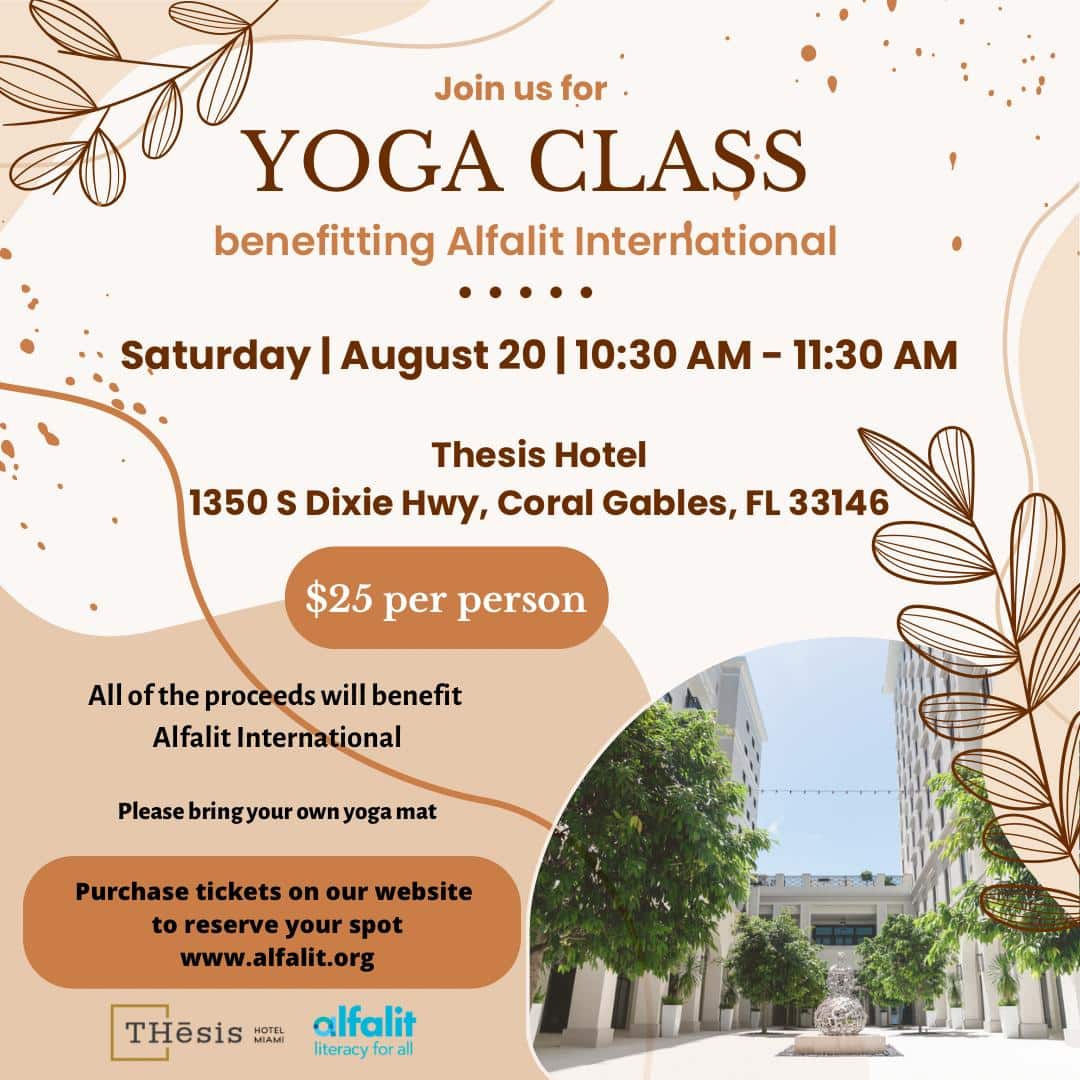 Where: Thesis Hotel, 1350 S Dixie Hwy, Coral Gables, FL 33146 When: Saturday, August 20, 2022 Time: 10:30am – 11:30am Click here to purchase tickets.