Alfalit brings literacy, a fundamental right of every human being, to Ecuadorians.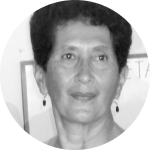 Mariana Valarezo Zambrano
Main Office: Ave. 10 de Agosto No. N35-119 e Ignacio San María Quito, Pichincha, Ecuador.
Total Students enrolled in Ecuador - 2022
Total Students in
Latin - America
Alfalit operative programs
Who changes their reality, has the potential to change their world, and that of those around them
"Alfalit's impact on students' lives goes beyond learning to read and write or finishing basic education. In Alfalit's literacy centers in Ecuador, in addition to learning to read and write, each one of our students is taught that with God, All Things are Possible".
Sandra Cedeño, Montecristi,
Manabí, Ecuador
Sandra works as an Alfalit teacher and believes that God has called her to this very special purpose of teaching groups of teenagers living there in her province in Ecuador. Teenagers that never had the opportunity to learn how to read or write. Along with teaching them basic education and literacy, she and her husband own a sports facility that teaches kids and teenagers how to play soccer and gets them involved in sports activities. They believe that sports activities teach kids discipline that can help keep them focused on studying… The work that Alfalit is carrying out is so important and gives these adolescents a place for learning, a place for spiritual formation in which they learn principles and values, and a place where they can find hope. Unfortunately, drug trafficking is taking a very large field in Ecuador, and Alfalit's work educating these boys is so important and can help prevent them from getting involved in illicit activities. Education changes lives… Sandra knows that the time she is investing in the lives of these boys and everything she is teaching them will have positive repercussions in their lives and eternity.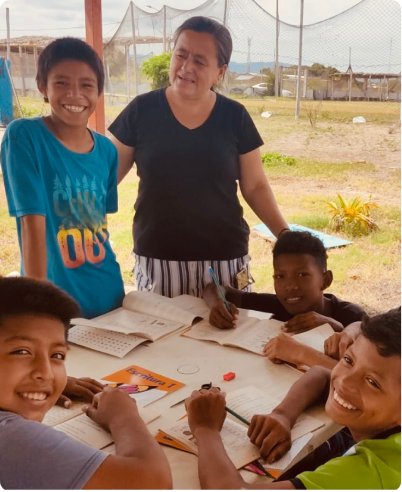 You can help people like Sandra and their families around the world. Click here to be the change our world needs.