Alfalit brings literacy, a fundamental right of every human being, to Costa Rican's.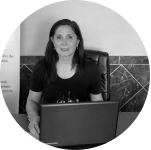 Carolina Ester Villarroel Brantes
Main Office: Asoc. Iglesia Bautista Jesucristo es el Señor Residencial Gonzalez Angulo 2da Etapa, 50 metros Sur del Salón Comunal del Invu, Cartago, Costa Rica.
Total Students enrolled in Costa Rica - 2022
Total Students in
Latin - America
Alfalit operative programs
Alfalit, a family that unites through opportunities and knowledge
I want to express my gratitude for this opportunity and thank you for enabling me to discover and develop my skills in sewing.
"I found the course to be very interesting, especially the sewing aspect, which had always been a passion of mine. To my surprise, I was given the opportunity to sew and even managed to create a shirt, which I enjoyed making immensely.
My daughter, who is a fashion designer, is currently in need of sewers, and I am confident that with the knowledge gained from this course, I can help her with her future projects. Although I am currently employed elsewhere, my desire is to contribute to her business advancement in the future.
What I appreciate about this group is the sense of family that I feel here. I never expected to have such an opportunity, and I was thrilled when I completed my shirt, and it received positive feedback on the design. This has given me the confidence to pursue more sewing projects".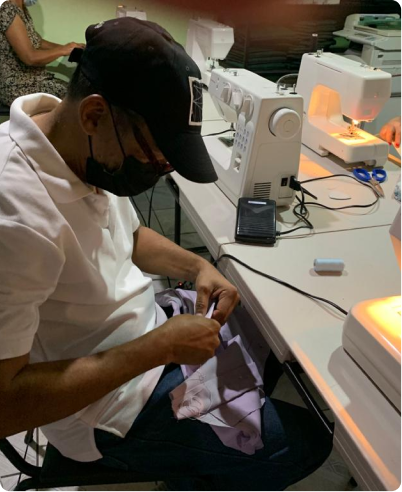 You can help people like Ramón and their families around the world. Click here to be the change our world needs.